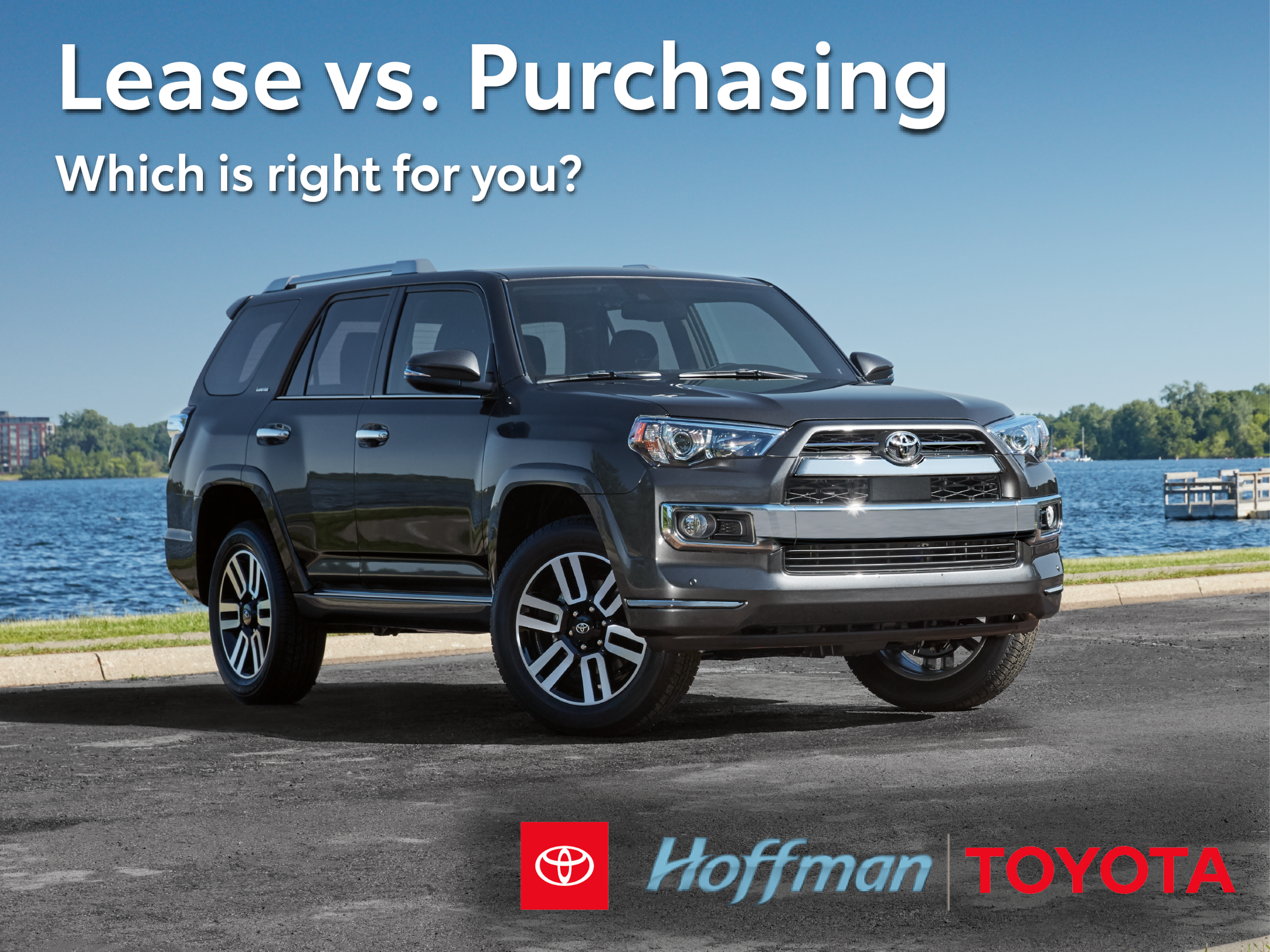 Should you buy or lease your vehicle?
These terms are often used interchangeably which only adds to the confusion of their true meaning, but this is why our staff have put together this page for our Hartford, Bristol, Newington, and Manchester customers to quickly outline the pros and cons of buying or leasing. When you consider leasing a new car you are essentially renting it for a few years, then trading it in for a new model after the lease is up. This is great for the person who doesn't mind keeping a constant stream of low monthly payments in favor of having the latest models and technology. When you buy your vehicle you have a higher monthly payment with the eventual reward of owning your vehicle outright and having no payments after several years.
Call (860) 651-3725 to speak with a financing specialist.
Regardless of which you choose, be sure to look at our specials page which offers incentives on either option for our Hartford, Bristol, Newington, and Manchester drivers, but be sure to check back regularly to ensure you don't miss out on a great deal. Once you have found the model you want to test drive, let our staff here at Hoffman Toyota Scion know and visit our 36 Albany Turnpike dealership. We have what you need to finance and service your new Toyota model, so browse through our inventory and consider these options when you decide on one to make your own.
View Available New Toyota Inventory!
Consider buying your new car if...
You can handle a higher monthly payment in favor of the payoff of having no loan after a few years
You don't mind taking a gamble on the resale value of your car if you decide to trade it in
You want to build equity by buying
You are a do-it-yourself type who enjoys the freedom to customize and accessorize your vehicle
You should lease your new car if...
You are okay with the limit on mileage since you are essentially renting your car
You look forward to having a new car every few years
You don't have the money to put towards a down payment
You like the idea of a lower monthly payment
You don't plan to make any customizations or changes to the vehicle during your lease
Contact a Financing Specialist
* Indicates a required field
Hours
Monday

8:30 am - 7:00 pm

Tuesday

8:30 am - 7:00 pm

Wednesday

8:30 am - 7:00 pm

Thursday

8:30 am - 7:00 pm

Friday

8:30 am - 6:00 pm

Saturday

8:30 am - 6:00 pm

Sunday

Closed
Get Directions
* Indicates a required field