Oil Changes at Hoffman Toyota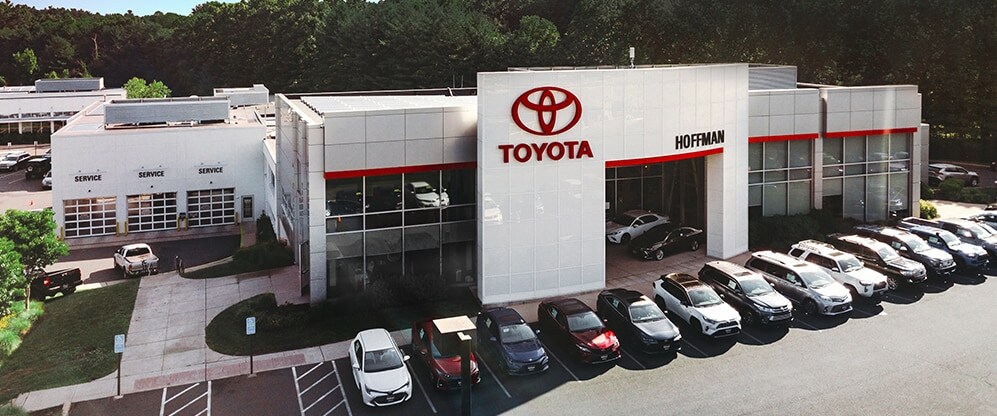 With the changing seasons, it is important to remember the necessary service appointments that you have coming up to keep your Toyota model running in the best possible condition. This includes the dreaded oil change, which actually is more integral to your vehicle's performance than you might expect and thanks to our service specials you may even find a deal to help pay for these important appointments.
The oil in your engine provides lubrication for your engine to reduce friction and wear, plus it acts as a cooling agent so your vehicle doesn't overheat. Since these models tend to see 200,000 miles, you know that keeping an engine happen is key, which is why our team is ready to help get you in and out in no time. As you drive around West Simsbury, Hartford, Bristol, Newington, and Manchester, your engine heats up and breaks down the oil. This could cause toxic tarnish buildup if not properly flushed often and replaced with fresh oil, proving deadly to your vehicle. If your vehicle needs to be repaired from having run out of oil, this could prove more costly than an oil change, which is why we recommend drivers not let your vehicle become overdue for this routine maintenance item.
Contact our staff for more information or to set up your appointment and don't wait until damage has been done. Be sure to stay mindful of your vehicle's oil levels to ensure you are not letting it run too low, because that also can cause problems. When you visit our dealership, you can be certain we are using only Toyota Genuine Parts because your vehicle needs the best in order to work at its peak and that is what we want for you. Don't let the fear of a routine maintenance appointment keep you from having important services for your vehicle; come in to see how easy we can make it for you.

Get Directions Below.