Toyota Hybrids: The Toyota Prius and Other Toyota Hybrid Cars and SUVs
Toyota hybrid technology has continually defined the automotive industry with its impressive performance, range, versatility and efficiency. Hybrid vehicles have dramatically evolved over the past decade, with numerous recent models across all segments beginning to recognize the inherent benefits offered by hybrid and mild hybrid technology. Combining the benefits of electric engines with those offered by traditional combustion engines, drivers receive a versatile powertrain capable of delivering precisely the driving qualities drivers require in a variety of scenarios.
With the latest evolution of Toyota hybrid models standing apart from the competition with their impressive range, efficiency specifications, power specifications and drivetrain capabilities, drivers searching for their next hybrid car of SUV will likely discover the Toyota lineup as uniquely equipped to exceed expectations.
While various car dealerships in Hartford CT offer hybrid models and electric vehicles, Hoffman Toyota stands as the preferred Toyota dealer for Bristol area drivers. When searching for a new Toyota in Manchester CT, or for an electric car in West Simsbury, look no further than Hoffman Toyota - with a variety of affordable EV cars and a team of financing specialists working to provide affordable car loans and financing solutions for drivers across Connecticut, Hoffman Toyota stands apart from the competition as the preferred new Toyota dealer near Newington.

Why Buy A Hybrid?
Hybrid Toyota cars combine robust combustion engines with long-lasting and efficient electric engines for a powertrain capable of adjusting its performance to suit your needs. Often, drivers associate hybrid cars with sluggish and uninspiring performance - however, with recent advancements in hybrid technology, this is no longer the case. For example, the new Toyota Prius offers available AWD-e - an electronic all-wheel drive system that enhances all-weather handling and acceleration for up to 43 miles per hour, all while providing a combined 50 mile-per-gallon fuel efficiency. Electric engines, unlike combustion engines, are capable of providing immediate torque. While combustion engines require a certain RPM to achieve peak torque, electric engines bypass this ramp-up phase entirely - providing a zippy and punchy acceleration and driving dynamic.

Hybrid vehicles not only provide class-leading fuel efficiency, but also increased driving range over their earliest iterations. With battery technology increasing with every passing year, modern hybrid vehicles boast ranges unattainable by models produced even just five years ago. Toyota, continually leading the automotive industry in hybrid technology, has all but perfected their hybrid system - incorporating it into numerous vehicles beyond the seminal Prius. Affordable, versatile and efficient, hybrid models remain the powertrain of the future for drivers across Hartford CT.
The Toyota Prius: A Class-Defining Hybrid
The new Toyota Prius comes available in six different trim levels to suit a variety of budgets and preferences for drivers seeking a new hybrid car. Versatile and surprisingly spacious, the new Toyota Prius is capable of holding up to a massive 65.5 cubic feet of cargo! Further amended with the Toyota Safety Sense™ active safety suite for additional driver assistance, the new Prius ensures drivers travel with complete peace of mind. Boasting a hybrid system net power of 121 horsepower, with the electric engine capable of exerting 71 horsepower alone and the 1.8-liter four-cylinder engine capable of exerting 96 horsepower and 105 pound-feet of torque, the Toyota Prius (now available with electronic all-wheel drive) adventures, commutes and travels with completely unhindered confidence.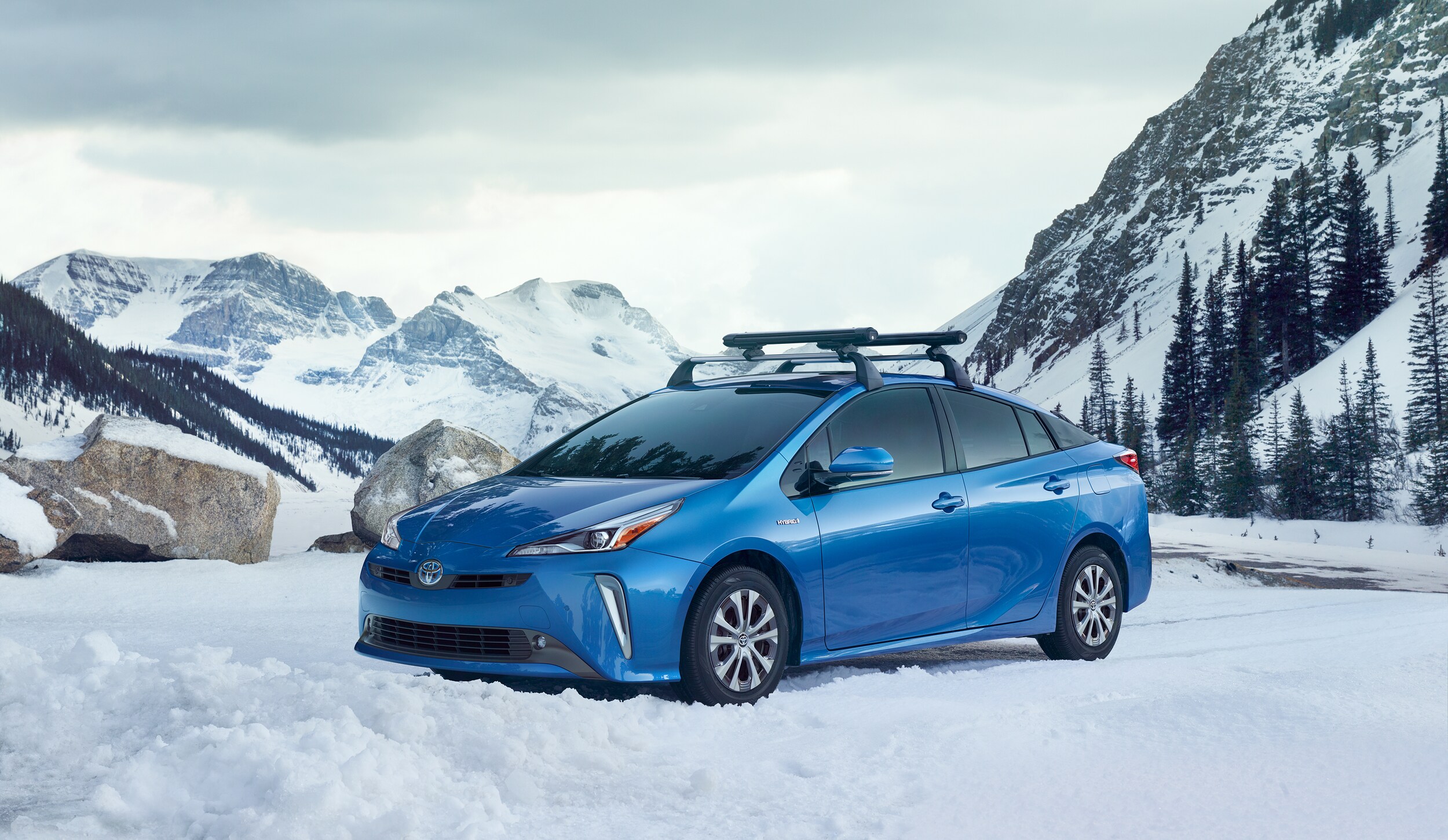 The Toyota Prius Prime
Unlike its siblings, the Toyota Prius Prime stands as a uniquely versatile Prius model. Equipped with a 1.8-liter 95-horsepower four-cylinder engine paired with a 600-volt Lithium-ion battery, the Toyota Prius Prime adventures unhindered by efficiency constraints. Capable of reaching an unprecedented 133 manufacturer-estimated MPGe, with 640 miles of manufacturer-estimated driving range (25 miles in strictly EV mode), the Toyota Prius Prime's innovative design and intelligent powertrain allows drivers complete control over their hybrid's impressive capabilities.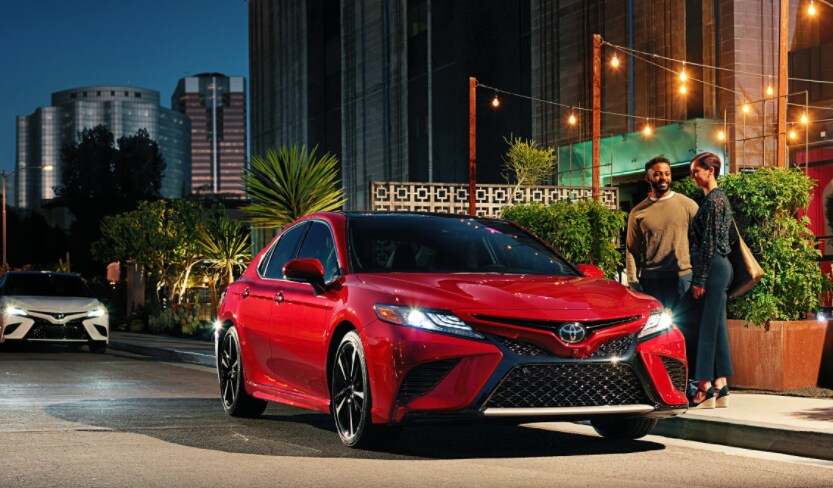 The Toyota Avalon Hybrid
Bold, luxurious and spacious, the Toyota Avalon Hybrid stands apart from the competition as a sedan capable of delivering the best of both worlds: economy and eminence. Available in three stunning trims, including the Hybrid XLE, Hybrid XSE and Hybrid Limited, the Toyota Hybrid Avalon combines advanced technology and premium materials with thrilling yet efficient performance. Aerodynamically sculpted and ergonomically crafted, the Avalon Hybrid inspires drivers across Connecticut with its uniquely versatile design. Reaching a combined 44 miles per gallon thanks to its 2.5-liter Dynamic Force Engine combined with a compact and lightweight battery and a Sequential Shiftmatic™ shifting assembly, the Toyota Avalon provides drivers with an engaging, inspiring driving experience alongside the efficiency and comfort they desire from their next luxury hybrid sedan.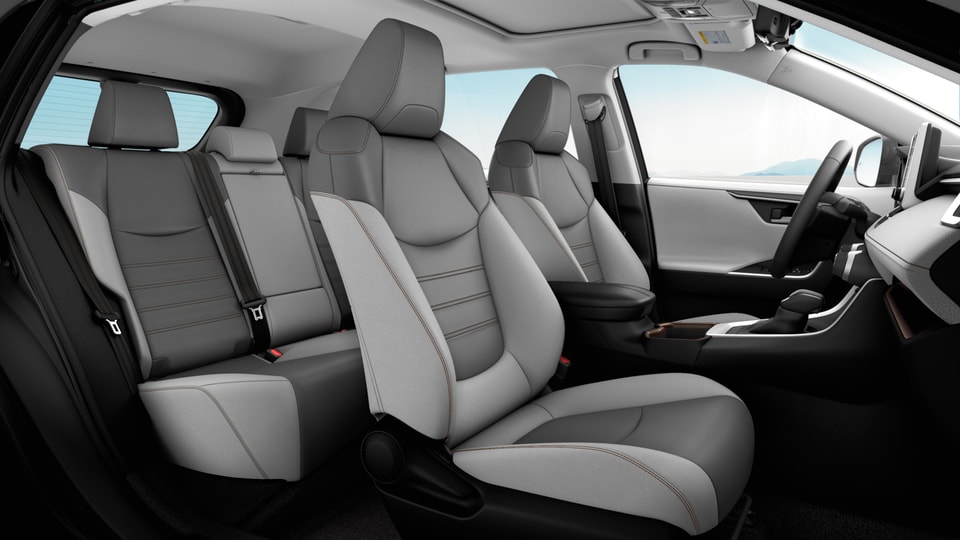 The Toyota Highlander Hybrid
Large SUVs are rarely associated with impressive efficiency. However, with recent innovations and advancements in hybrid engineering, SUVs (and even full-sized trucks) have begun to incorporate mild hybrid systems within their vehicles. While previously looked down upon as underpowered and boring, manufactures and drivers alike have gradually come to realize what Toyota has known all along: hybrid systems enhance both efficiency and your driving experience! The brawny Toyota Highlander Hybrid is no exception - reaching an impressive 30 highway miles per gallon, the Toyota Highlander Hybrid, available in three models, exerts a massive 306 net system horsepower - allowing drivers to adventure further without compromising on their SUV's power specifications.
Inside, the Toyota Highlander Hybrid offers the utmost in Toyota craftsmanship - from leather-upholstered seats to a stylish sunroof, seating for up to eight passengers and room for up to 83.7 cubic feet of cargo, the Toyota Highlander Hybrid proves that the SUV segment no longer has to rely on thirsty high-displacement engines to provide an exhilarating driving experience.
The Toyota Prius C
For drivers seeking the agile and sporty hatchback body style, the new Prius c offers a compact, zippy option for aspiring Prius owners. Available in two trim levels, the Prius c offers less cargo capacity and slightly decreased power than its four-door sibling, but reduces its size to compensate. Seating up to five passengers and coming equipped with a 1.5-liter engine exerting 73 horsepower alongside a 60-horsepower electronic motor, the Prius c exceeds expectations with its nimble performance.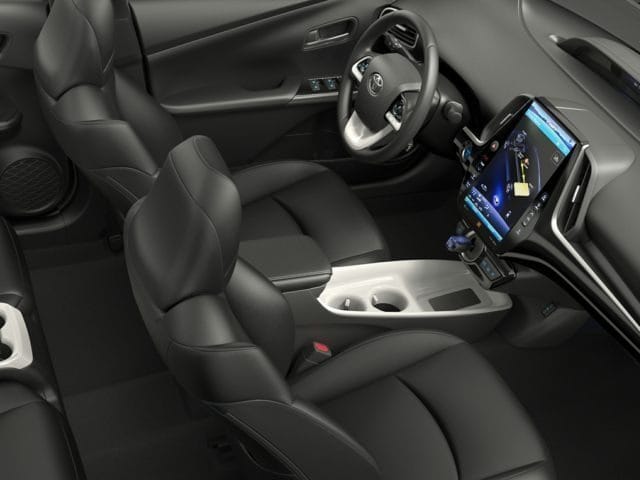 The Toyota Camry Hybrid
The Toyota Camry has remained a mainstay of the sedan segment throughout its lifetime. Sleek, versatile, dependable and efficient, daily commuters, novice drivers and countless residents across West Simsbury continually turn to the Toyota Camry for the affordability and performance they seek from their next car. The Camry Hybrid takes the Camry's legendary efficiency to a new level - offering drivers three models to choose from, each uniquely equipped to provide an ideal balance of efficiency and style. Equipped with a Dynamic Force Engine and a smooth ECVT, the Camry Hybrid reaches an impressive 53 highway miles per gallon while retaining its exciting driving dynamics thanks to a tuned suspension and innovative driveline.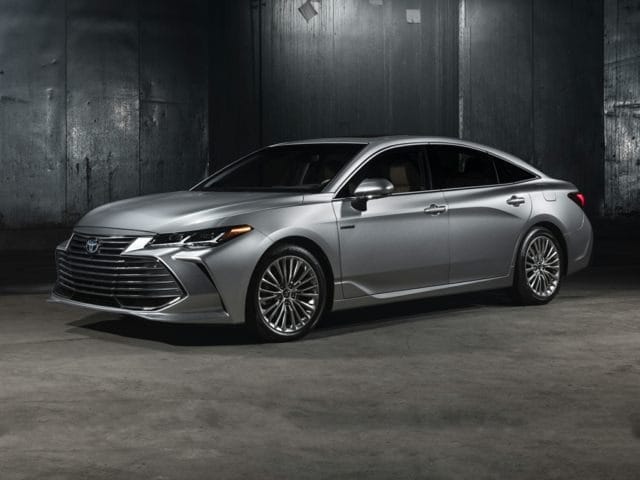 The Toyota RAV4 Hybrid
An icon within the Toyota model lineup, the RAV4 has gradually garnered a devout group of enthusiastic owners thanks to its urban-friendly and adventure-ready layout. Available in four models, the Toyota RAV4 Hybrid not only offers the efficiency of a hybrid powertrain, but incorporates an intelligent all-wheel drive system for improved handling in inclement weather and throughout your travels. Boasting 70.6 cubic feet of interior cargo capacity alongside an available moonroof, the hybrid variant of the Toyota RAV4 spares no expense in maximizing convenience, comfort and efficiency for drivers seeking the latest evolution of Toyota SUV innovation.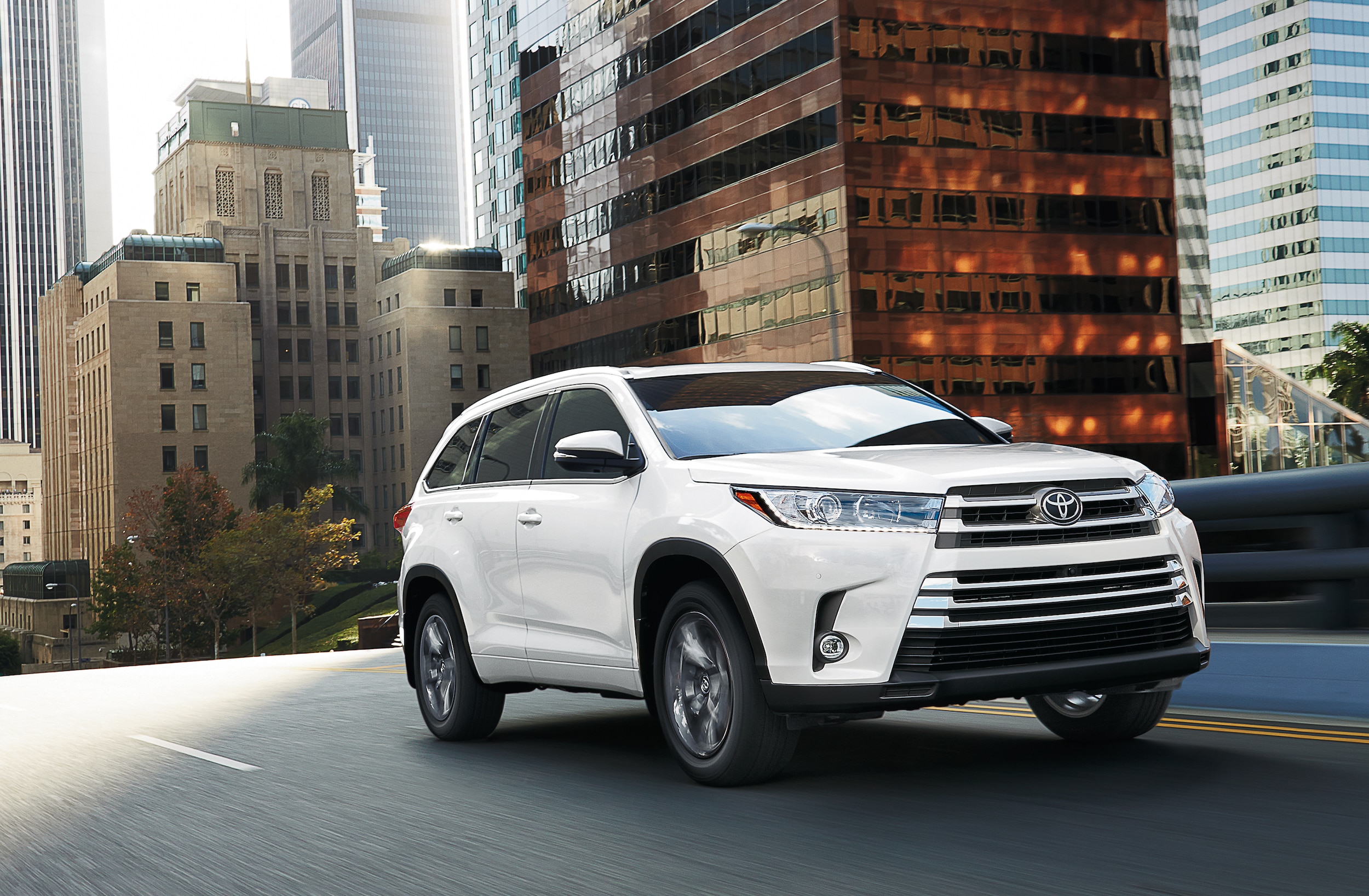 Toyota Financing: Affordable Financing Solutions For Your Next Hybrid
When searching for affordable car loans and personalized car financing solutions for hybrid cars, look no further than Hoffman Toyota. Committed to providing aspiring owners with the customized financing solutions they seek for their next vehicles, Hoffman Toyota's finance center and numerous available Toyota specials maximize affordability while streamlining your next vehicle purchase. Whether you're looking to loan or lease, or determine what's the difference between a car loan and a car lease, Hoffman Toyota's team of experienced sales professionals assist throughout your next vehicle purchase with personalized and attentive service.
Hoffman Toyota: Your Stop for Toyota Hybrid Cars
When shopping for a new hybrid car in Connecticut, stop by Hoffman Toyota. Assisting prospective hybrid drivers in selecting and purchasing their ideal models, our dealership remains uniquely equipped and comprehensively curated to provide drivers with the models they seek at prices they can afford. Stop by our dealership today or give us a call to schedule a test drive!